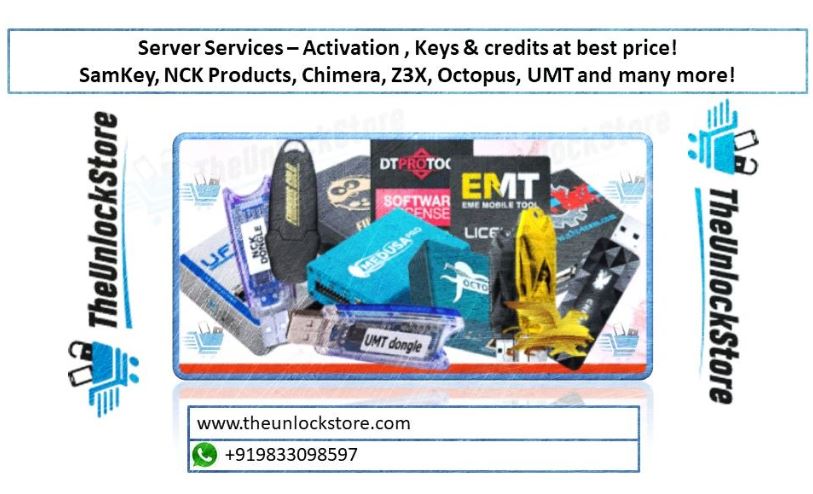 We have started with 70+ server services for different types of boxes - activation, keys and credits.
SamKey,
NCK Products,
Chimera,
Z3X,
Octopus,
UMT, Miracle,
EFT and many more!
telegram channel for latest updates:- https://t.me/theunlockstore
Payment mode:- Paypal / USA Bank / Cashapp / Zelle / China bank / Bitcoin / USDT and many more.